A Collection of Short Stories
This is a collection of ten feel-good short stories to lift the heart. This small book is perfect to dip in and out of and has a good mix of humour, suspense and romance.
All ten stories were previously published in weekly women's magazines in the UK, including ones published in Australia, South Africa, Norway and Ireland.
An ideal distraction with coffee and cake, or maybe even a glass of wine.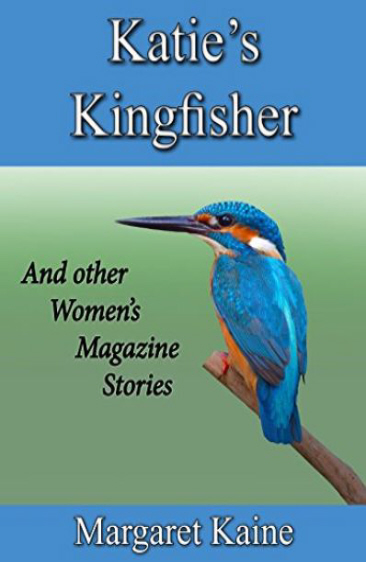 Praise for Katie's Kingfisher
'As a huge fan of Margaret Kaine's books, I was delighted to discover this medley of short stories by the author.
Ten beautifully crafted stories that can be read in one sitting. '
Cathy, Amazon Reviewer
'I was delighted to find that Margaret Kaine – one of my favourite authors – has a new collection of short stories out! This collection is perfect for dipping into when time is tight and you want something to take you somewhere else and lift your heart. Her descriptions are always so vivid and her characters delightful. Highly recommended.'
Adrienne Vaughan, Author