When inexperienced Megan meets a tall American visiting England, she falls headlong in love.
And Nathan too, is deeply attracted to this courageous young woman. But back in Kansas there is someone expecting soon to be his bride, and determining to forget Megan, he returns to his home in Wichita.
Left penniless, in 1950, Megan's choice is stark – struggle to pay the bills or find a husband. Life is hard, and she takes an extra job with the wealthy Celia Bevington who takes a keen interest in her. On finding that Megan's only inheritance was her mother's silver hairbrush, it is Celia who helps to solve its lingering mystery. Only then does Megan discover a shocking and tragic family secret.
Meanwhile, in Kansas, Nathan is battling his feelings, an image of Megan constantly in his mind. But would he feel the same about this English girl if he saw her again? He returns to the Potteries to find out, only for Megan to feel betrayed on learning that he hasn't been entirely truthful about himself, or his background.
Although their love could change her life, will Megan be wise or foolish to follow her heart?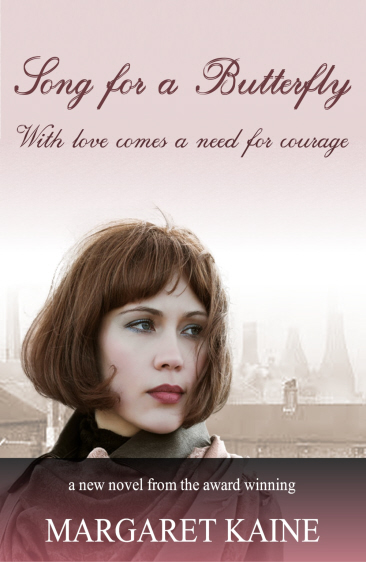 Praise for Song for a Butterfly
'The vulnerable and susceptible butterfly falls in love… a very readable novel'
Leicester Mercury